By Charles Joseph | Cybersecurity Advocate
These days, you can't turn on the TV or open your news app without hearing about cybercrime. Whether it's a data breach, a malware attack or a new online censorship law, it's absolutely everywhere.
And where there's cybercrime, you're sure to find cybersecurity professionals: the administrators, technicians, developers, and analysts whose mission is to stop and prevent increasingly-common cyberattacks.
If you're interested in joining their ranks, there's never been a better time. Cybersecurity job postings increased by 60% between 2020 and 2022, and they're on track to increase 7 times more than average over the next 10 years.
But high demand isn't the only reason why you should consider a career in cybersecurity. Here are 5 fantastic benefits to be found in this exciting industry.
The Quick Version: 5 Reasons to Choose a Cybersecurity Career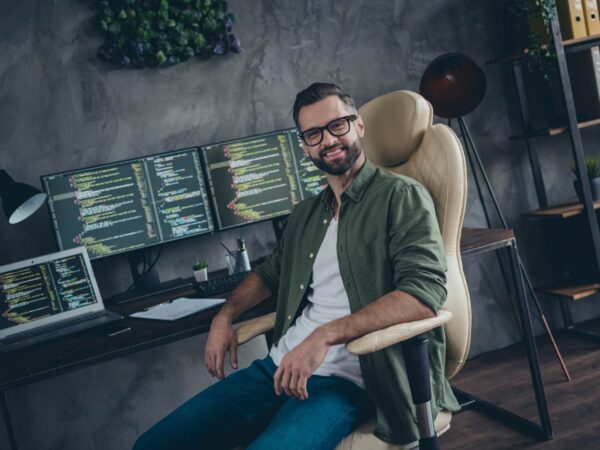 Virtually every industry, from healthcare to education to finance to the public sector, is actively hiring a huge variety of cybersecurity professionals.
When you work in cybersecurity, you learn something new every day on the job, and opportunities to further develop your knowledge are endless.
Cybersecurity jobs offer some of the highest salaries of any field, with many entry-level positions approaching $100,000 annually.
There are nearly 800,000 open cybersecurity jobs in the US alone, and that number is set to increase over the coming years.
Cybersecurity professionals report high job satisfaction, largely because they feel that their work makes a meaningful difference in others' lives.
1. Cybersecurity Is a Dynamic, Versatile Field
When most people picture a cybersecurity professional, they imagine someone sitting in a dark, windowless room, typing incomprehensible code on an array of glowing monitors.
But in reality, your cybersecurity job could have you working in any number of environments and industries. And your existing professional skills can still be a huge asset.
In recent years, high-profile cyberattacks have struck all types of organizations: hospitals, banks, schools, governments, militaries, retailers, nonprofits and many more.
And across all industries, 44% of organizations worldwide rank cyberattacks as their biggest concern, surpassing natural disasters and business interruptions.
This means that there's a huge demand for cross-industry skillsets. By combining cybersecurity skills with other career experience, you can carve out a niche for yourself at just about any organization you want.
For instance, 66% of healthcare organizations were hit by ransomware attacks in 2021. Knowledge of healthcare systems combined with cybersecurity expertise could make you an invaluable asset to hospitals, insurance companies, pharmaceutical companies, and government health agencies.
Even within cybersecurity itself, you have numerous job options that let you play to your strengths.
If you're procedurally-minded and enjoy building strong systems, a position as a penetration tester or cybersecurity auditor would allow you to inspect existing security measures and identify vulnerabilities.
Those who like being in the middle of the action can work as incident responders, cleaning up the fallout from cyberattacks and hunting down the perpetrators. And if you'd rather work behind the scenes, you can dig deep into the details as a cybersecurity analyst.
What's more, cybersecurity offers a high potential for remote work. If a certain position on the other side of the world appeals to you, its location isn't necessarily a dealbreaker — many cybersecurity professionals are able to perform all of their duties remotely.
2. Working in Cybersecurity Lets You Continue Learning on the Job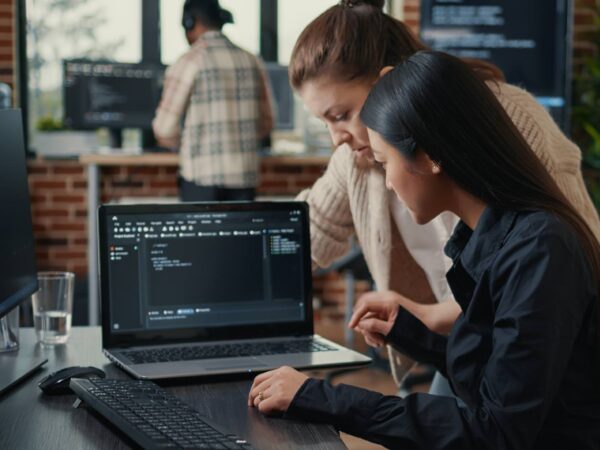 Career stagnation is a massive problem that affects both company success and employee health.
51% of Americans believe that their job shapes their identity, but only 21% feel engaged at work. However, 73% say that they're more likely to stay with a company that provides skill-building and learning opportunities.
If you're among that 73%, cybersecurity may be an excellent choice for you. The threat of cybercrime is constantly evolving, which means that learning on the job is an integral part of working in cybersecurity.
For example, in 2021 alone, 78 new ransomware families were discovered, each operating in a different way. That year, cybersecurity professionals had 78 opportunities to learn to defeat new ransomware — not to mention other types of cyberattacks.
New cybersecurity threats, preventions, and technologies pop up every day, ensuring that you'll never stop learning or being engaged with your work.
3. Cybersecurity Salaries Are Much Higher than Average
Across all industries, the median annual income in the US is approximately $54,000.
But depending on your exact job title, working in cybersecurity could easily net you at least double that figure.
Working as a security-related programmer, for instance, requires only a bachelor's degree (or no degree if you have experience) and earns you a median salary of $93,000 per year.
An information security analyst responsible for planning an organization's security measures earns a median salary of over $102,000 a year. And computer network architects, who build and secure organizational networks and infrastructure, earn an average of $120,000 per year.
Those figures keep going up if you invest in your cybersecurity education: graduates of cybersecurity master's degree programs can earn a starting salary of over $200,000 right out of school.
4. The Cybersecurity Industry Is Booming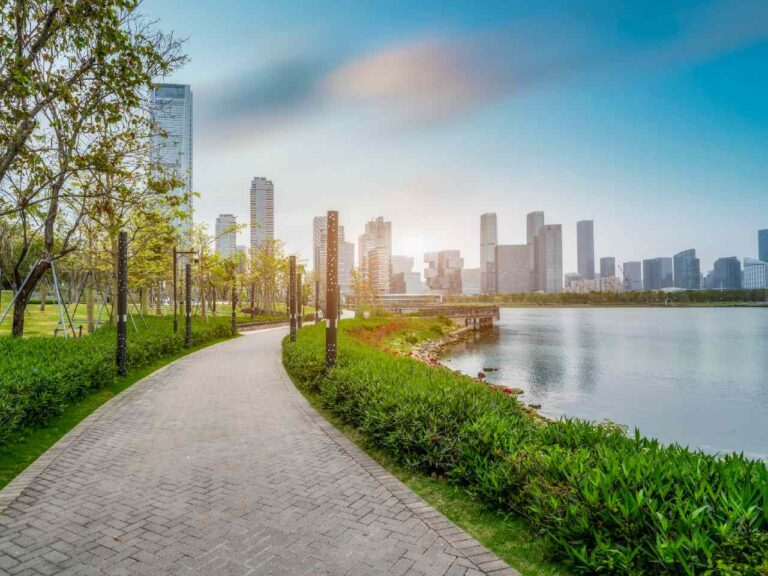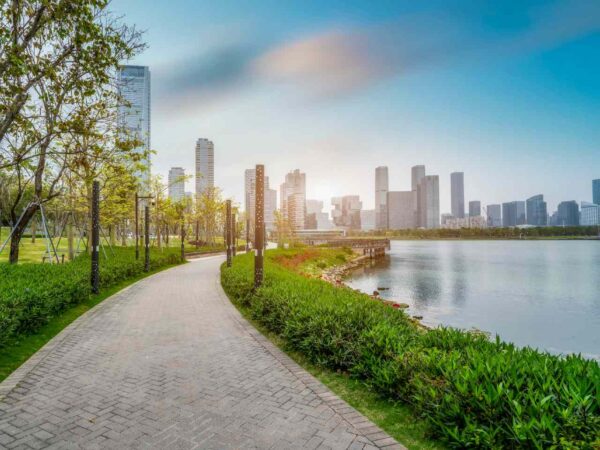 If you're worried that all of these figures are only temporary, worry not: cybersecurity jobs are in extremely high demand, and that demand is only going to increase as the world gets more and more connected.
In 2022, over 750,000 cybersecurity-related job listings were posted in the US, with employer demand growing 2.4 times faster than in other industries.
But employers have struggled to find candidates with the right skills, causing these positions to go unfilled for 21% longer than other IT jobs.
Virtually no cybersecurity professionals are unemployed, and that's not slated to change anytime soon: analysts estimate that there will be 3.5 million cybersecurity job openings worldwide in 2025. So if you have the skills, you have your pick of companies, locations, positions, and salaries — and you have more job security than just about anyone else.
Join Our Community
And Get Our Best Stuff for FREE
5. You Can Make a Real Difference When You Work in Cybersecurity
It's a fact that people who view their jobs as meaningful feel more satisfied with their work.
Teachers, healthcare workers, clergy members, and public sector employees all report job satisfaction rates of over 90%, with most directly attributing this to the sense that their work makes a difference in people's lives.
The majority of cybersecurity professionals also report high job satisfaction: in 2021, 75% of those surveyed reported feeling satisfied with their jobs.
That's no doubt related to the nature of the job: you're on the front lines between bad actors and your company's data. And in industries like healthcare, your work protects more than just data — it also protects people's lives.
On any given day in cybersecurity, you could save your company millions of dollars by preventing a ransomware attack or neutralizing a new threat that might have compromised thousands of identities.
Yes, it's a lot of responsibility, but if you've got what it takes to handle it, the rewards — both financial and psychological — are unbeatable.
Cybersecurity Full Roadmap: How to Get Started as a Beginner? (Video)
QUOTE:
"Amateurs hack systems, professionals hack people."
-- Bruce Schneier, a renown computer security professional